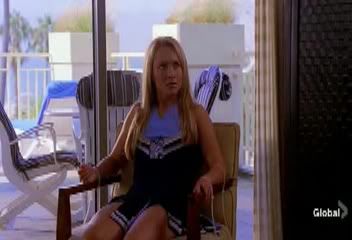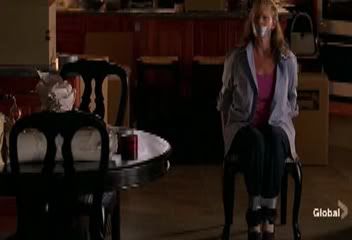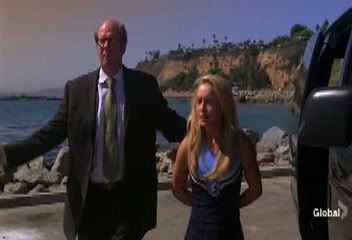 As a friend of mine would have observed,"
Golly, where do I begin?
" First, Claire (played by Hayden Paniettere) has a memorable verbal confrontation with her father prior to being kidnapped by company man 'Bob' thus leaving her mother (played by Ashley Crow) trussed up to a chair and gagged with duct tape. Later, Noah and the flyboy get the drop quite literally on electrically charged bad-girl Elle (Played by Kristen Bell), chaining her to a chair, soaking her down with her bare feet in a tub of water to ground out her powers. Also later, Claire is seen trussed up in a chair with cable ties so 'Bob' can harvest some of her super-regenerative blood. A hostage exchange takes place- Claire for Elle also later. LOL.
Download the Clip