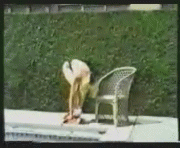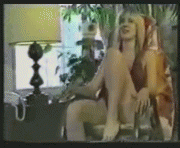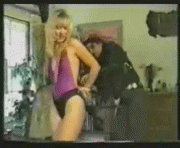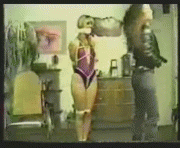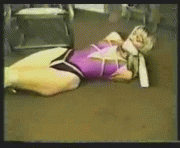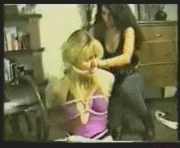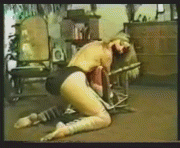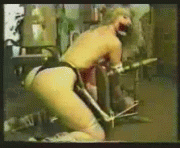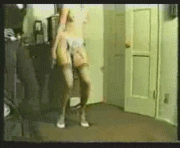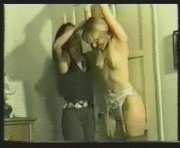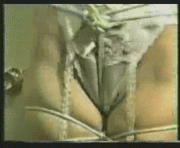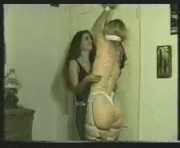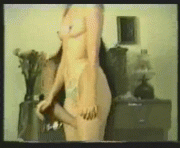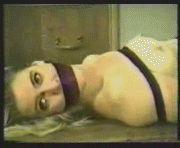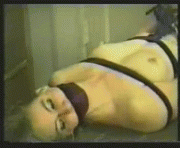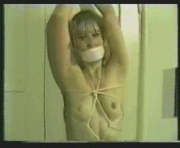 In this Harmony Communications classic, Kiri Kelly portrays a woman who wants to experience being bound gagged and helpless, but can't express her desire until she finds a strange business card and makes a fateful phone call. Enter a smiling dominatrix (aptly played by Chelsea Pfieffer), who gives Kiri all she could ever want. Kiri is bound and gagged and crotch-roped before she knows what to do, then tied up over an upturned chair in her swimwear, then re-dressed in white lingerie and tied standing up to the door. Chelsea gags her over and over and each time Kiri is left to squirm in frustration until Chelsea returns.
Download here
The video isn't exactly spectacular, but it's watchable.
*And with that Fetish Tuesday and this edition of Danger Theatre closes. Thanks again for visiting as well as your emails, kind words of encouragement, and suggestions. We'll fire it up again Saturday morning. Until then, I wish you a good afternoon and a better night.
Take care,
-Sasha-*