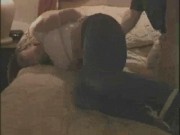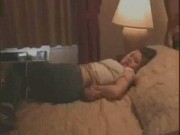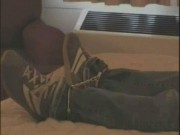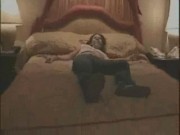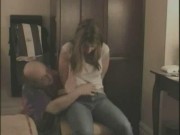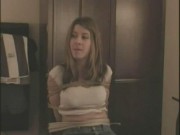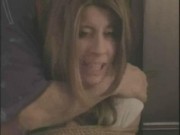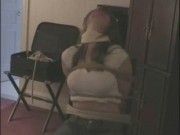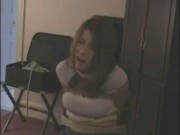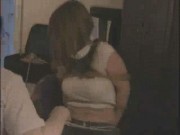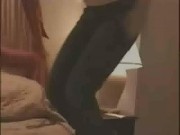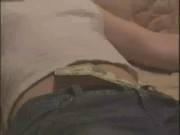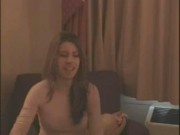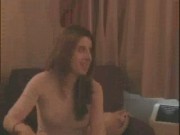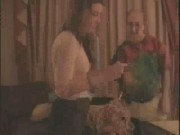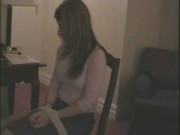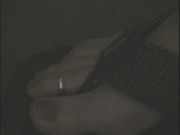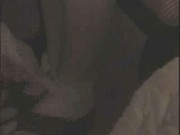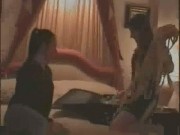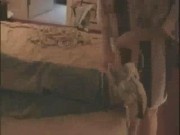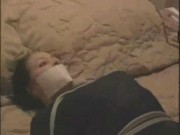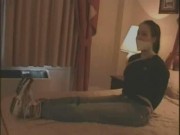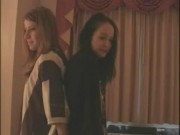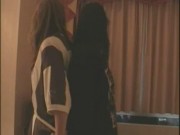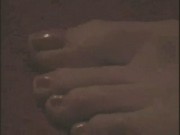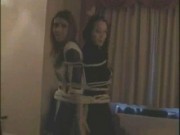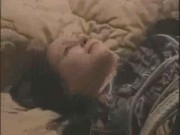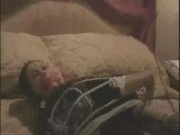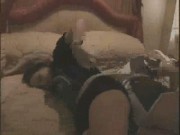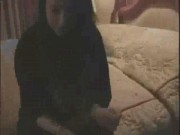 Finally, I present this amateur video produced by Frank's Attic Sorority Sisters, comprised of three smaller videos, Chlor'd Chloe, Chloe's Fantasy and Sorority Sisters.
Chlor'd Chloe
is much as you'd expect, sweet curvy Chloe gets jumped in her hotel room, chloroformed, bound and gagged over and over by an intruder.
Chloe's Fantasy
is a little tale of Chloe finding her perfect kidnapper- a person who could get her bound and gagged, but still make her feel safe and protected and Frank of course is there to fulfill the role. Finally,
Sorority Sisters
- well, there isn't much of a story so much as several scenes of two cute college girls tying each other or getting tied up either singly or together.
If you're expecting high production values or spit and polish storylines, you won't find it here. this is just raw footage of people messing around with rope tape and gags and having fun in the bargain.
Download Here
*And that will have to do it for this Fetish Tuesday as well as this edition of Danger Theatre. I hope it was as much fun for you as it was for me. Thanks again for making it all possible. don't forget to get those entries in for the
Banner Contest
.

Until Saturday morning, I wish you happiness and peace, as well as a good afternoon and good night !!!