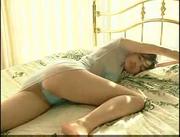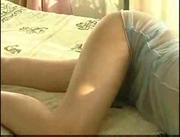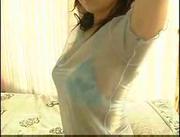 Something different to wrap up this edition of Fetish Tuesday; simply gorgeous Japanese gravure model Reon Kadena poses on a bed in damp clingy sky blue lingerie with her hands pseudo-bound with a necklace of silky ribbon and golden beads, allowing the camera to freely roam over her lovely young body.
Download
Here
*And that will have to do for this edition of Fetish Tuesday and this session of Danger Theatre. Thanks again for making it possible. I'll see everyone Saturday morning. Keep those emails, comments and suggestions coming.
Tonight: Make some hot cocoa and cuddle up under a warm blanket.
*