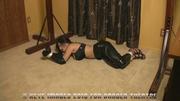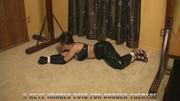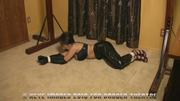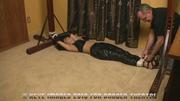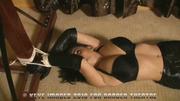 Images and video property of Keye Bondage Images, used with permission.
Up next comes this preview clip from
Keye Bondage Images
, with sexy Lola Lynn as the unconscious prisoner of an obsessed man. She recovers consciousness to find herself tied up and helpless before the man stretches her out between the posts of a bondage frame and then gagging her with medical tape, wadded panties and more medical tape. Lola struggles her way to freedom, but it's very short-lived as the man chloroforms her...
Download
Here