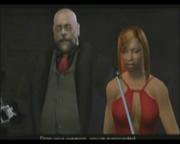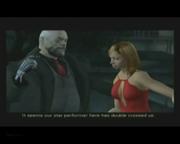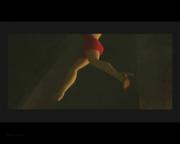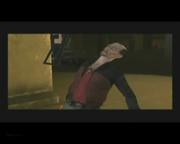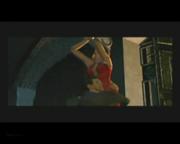 James Bond 007: Everything or Nothing
is a third-person shooter video game, where the player controls James Bond. Bond is modeled after and voiced by the former James Bond actor Pierce Brosnan, making it his final performance for the character in game or in film. Developed by EA Redwood Shores and published by Electronic Arts. It was released for the PlayStation 2, Xbox, and Nintendo GameCube consoles. Written by Bruce Feirstein, Danny Bilson and Paul Demeo, Everything or Nothing centers around Bond dealing with the use of nanotechnology as terrorism. It is the second Bond game played in third-person after Tomorrow Never Dies, and is the first Bond game to both feature a two-player cooperative mode and lack deathmatch multiplayer mode.
In this bit, Bond must rescue NSA double-agent Mya Starling (voiced by R&B Pop singer
Mya
) who has been uncovered as a traitor by her bosses. After a firefight, Mya is dragged off and hung up by her wrists attached to a conveyor leading into a crematoria.
Download the Clip