It's a bit cliche, but as this year draws to a close I thought I'd list my 10 favorite posts. All categories were considered ( aside from the fetish business clips, sorry) as I was compiling my little list. This not a top 10 list by any means, they are given in no particular order really aside from the numerical value: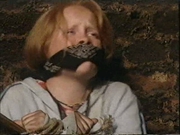 1. The Queen's Nose: Harmony's Return
Typifying the Girl Detectives In Trouble tropes that run in the back of my head, this one has all the right elements of danger and excitement that fits that genre of literature. The escape is rather easy, but that was part of the charm in that you knew our girl was never really in trouble if she kept her wits about her.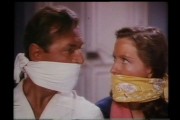 2. Meet Me Tonight
Another fun cute scene where you know no one is in any real danger and there's a happy ending coming. The proper British couple getting bound up look like they are having loads of fun, even as the butler binding them betrays them out of all their ill-gotten loot.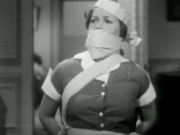 3. Romance On the Run
I truly enjoy the old black and white films and I'm a sucker for scenes where some people stumble upon a bound and gagged damsel in distress and afterward have 101 questions as they are setting her loose.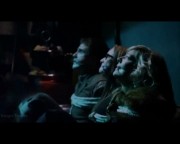 4. R L Stine's the Haunting Hour: Stage Fright
Oh my! So many struggling girlies in distress as they are picked off and captured one by a wicked witch who wants to tell the real story of Hansel and Gretel to her captive audience. The clever R L Stine twist ending tops it off.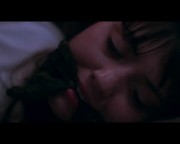 5. Shutterbug
Lots of good Youtube short horror films to choose from, this one topped them all (IMHO). a girl bound and gagged in terrible danger, but it's all for art and nothing is as it seems.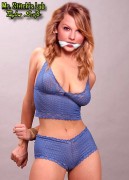 6.
From the Lab: Taylor Swift
He made the country cutie a hot little lingerie clad cleave-gagged captive with seemingly no effort at all.
Oh Mr. Stitch, where art thou ?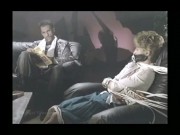 7. Wild Thing
Among my long-sought after grail scenes, this one tops the list. After I first saw a few pics of heroine Kathleen Quinlan massively rope bound to that chair, her mouth sealed under all that tape, I knew I had to track that movie down and make that scene mine.
8.
Gold Rush: A Real Life Alaskan Adventure
Alyssa Milano in period costume getting chloroformed and nearly kidnapped by ruffians.
Nuff said.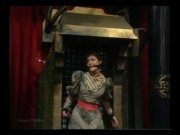 9. Doctor Who: The Talons of Weng Chiang
Tom Baker was the Doctor when I was first introduced to the show back when I was 13 ( and my favorite Doctor), Leela was my favorite companion of the Tom Baker era and this is my favorite multi-part story.
Trifecta.
Louise Jameson struggling bound and gagged in period clothes is just icing on the cake.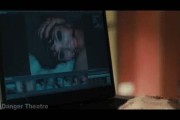 10.The Disappearance of Alice Creed
A gritty well-told story of kidnapping and betrayal, quite realistic in its depiction of the crime as well as some of the longest bondage scenes committed to a mainstream film. In the end, our damsel Alice not only escapes her abductors, and certain death by starvation, but the stifling grip of her controlling rich father as well.
Tomorrow: Tied up Tuesday !!