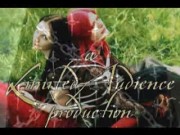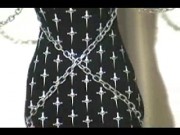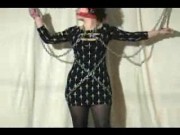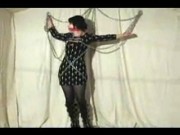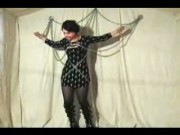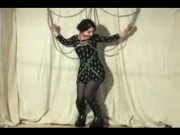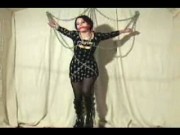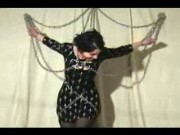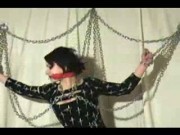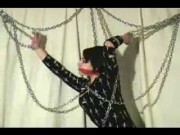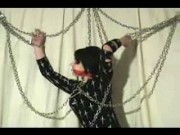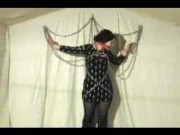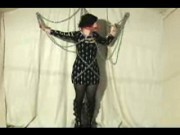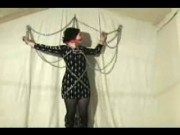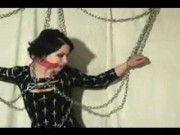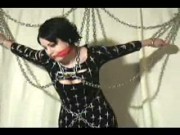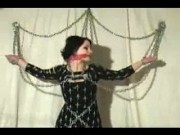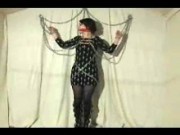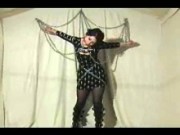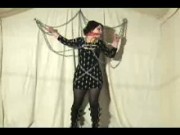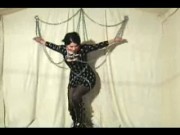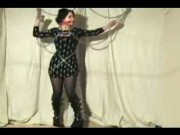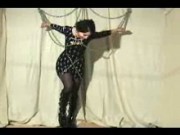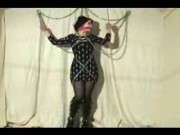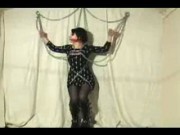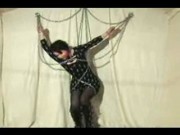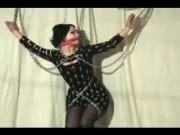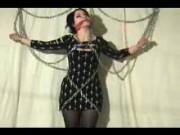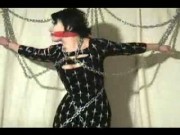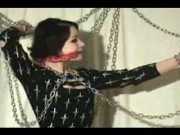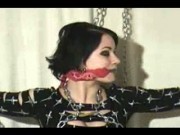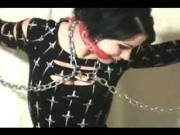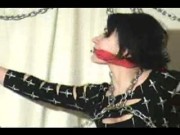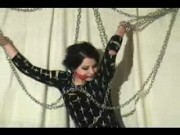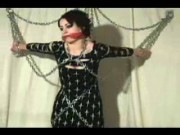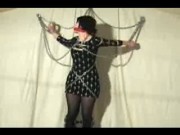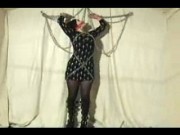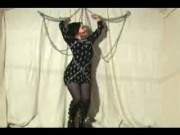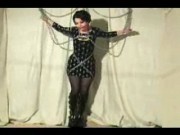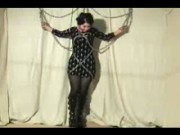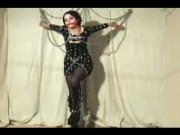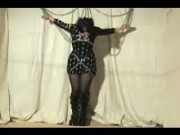 Pix and video courtesy of Limited Audience; used with permission.
Lazuli, one of my favorite former models from
this site
, also briefly graced my kind and generous webhost
Limited Audience
with her presence for brief span. Sporting black short-bobbed hair, strappy boots, a red scarf cleave gag, a tight dress bedecked with a daggers motif, and yards of shiny chain, Lazuli looks for that elusive escape route from her predicament.
Download
Here